AN INTRODUCTION TO:
WIG CAP CONSTRUCTIONS
13x6 GLUELESS WIG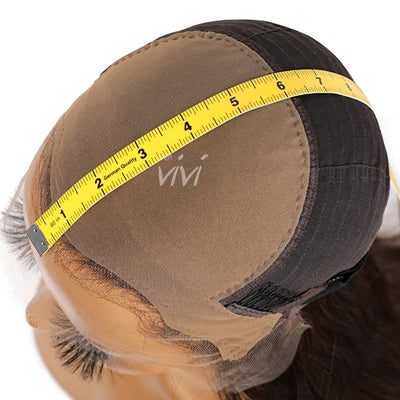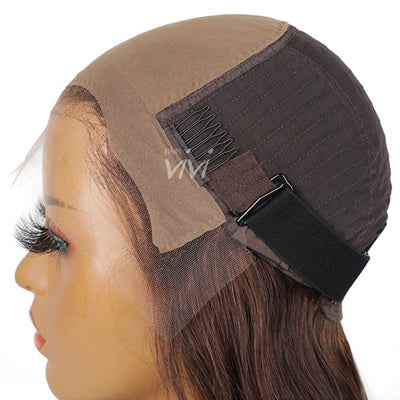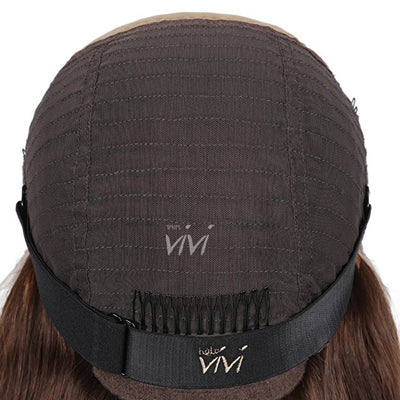 13x6 lace frontal wig has a 13-inch lace across the hairline from ear to ear and 6 inches across the crown to the back. All types of wigs are composed of two parts, hand-made and machine-made. The same is true for our 13x6 lace front wig. Since the lace area is larger than others, the 13x6 wig requires more manual work. Moreover, the 13x6 lace front wig has no restrictions for parting. You split it down the middle, left, or right. It can offer incredible and versatile styling options and even be styled with a deep side parting. Other than that, all the Hairvivi 13x6 lace parts are clean bleached.
13x4.5 HD LACE WIG
13x4.5 hd lace wig is made up of half hand-tied lace and half machine-made wig cap. The lace of the wig is 13 inches across from ear to ear and 4.5 inches long from forehead to the back that you can style your wig at random in this area. It's similar to 13x6 lace wig but cheaper than it.
FULL LACE WIG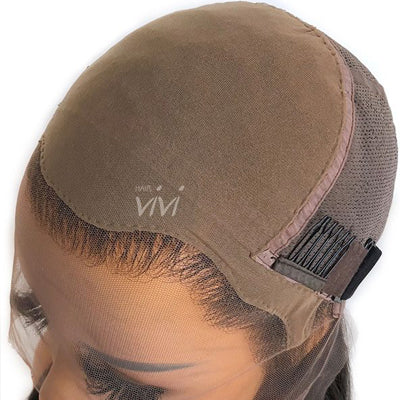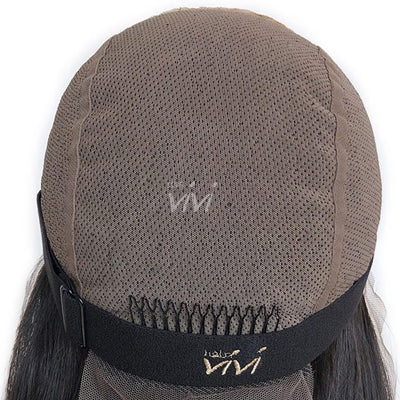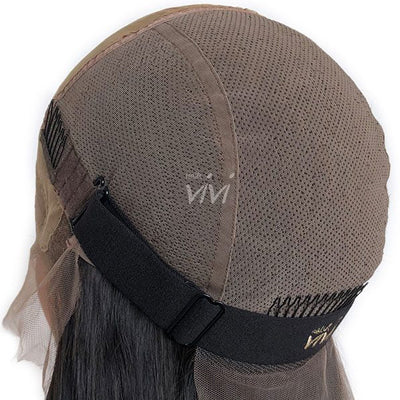 Full lace wigs are whole head section is covered by the lace material. The virgin hair is knotted into the lace by hand and allows you to bond the entire wig to your head, not just the front section. And it is more breathable and light than others. What's more, you can style your wig anyway you like (ponytail, updos, free parting, etc). However, it's at higher price than other wigs and if you are a wig beginner, it's a little difficult for yourself to install.
5×5 CLOSURE WIG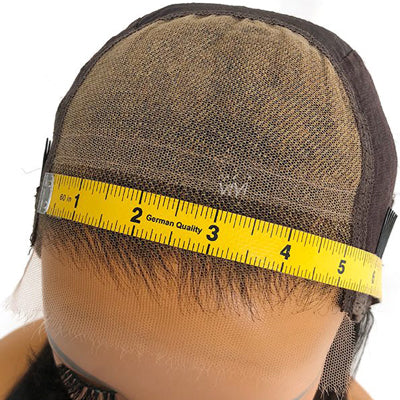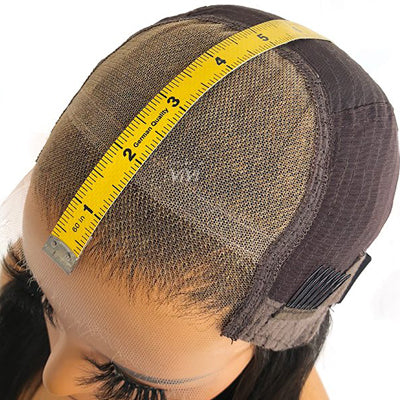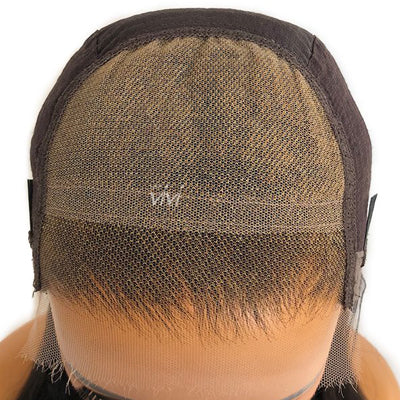 A closure wig is made like a frontal lace wig, but uses a smaller handmade lace area as the front portion of a hair wig. The handmade areas are 5x5 inches. Closure wigs have limited styling options, and they are designed to give you a natural hairline around the forehead area.
T PART WIG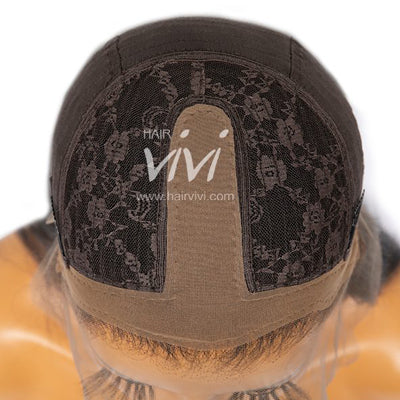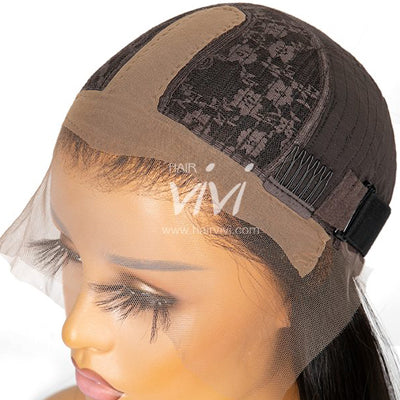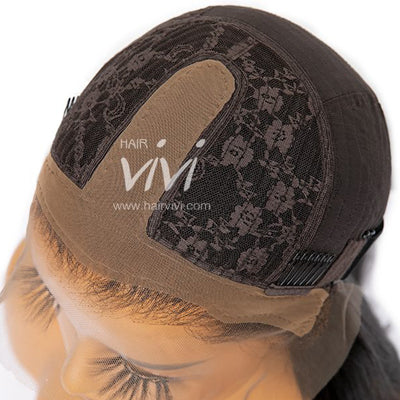 A T-part lace wig is from ear to ear on the edges and in the middle of the parting space, which makes a "T" shape on the wig. It has less lace in the front to play with. The lace area extends from ear to ear (13 inches) same as lace frontal wigs but not enough lace at the back for free parting. You could only part it in the middle. The parting length usually comes in 4 inches and 6 inches. The T-part wig is one of the most affordable wig types. It is cheaper than lace frontal wig, but without diluting the natural-looking effect.